About us
Equipment and services
We are screen printing on textiles and paper goods since 2011. Initially we mainly put designs for our own and friends' bands on shirts. The standard that everything we produce should be of a quality that we would wear it ourselves or give it to friends still holds true over 10 years after the company was founded and with a growing customer portfolio.
In addition to band and event merchandise, we also produce both small and large runs for museums, cafes, fashion labels, companies and many more. Whether 20 or 2.000 textiles – our experienced team takes care of your requests with passion.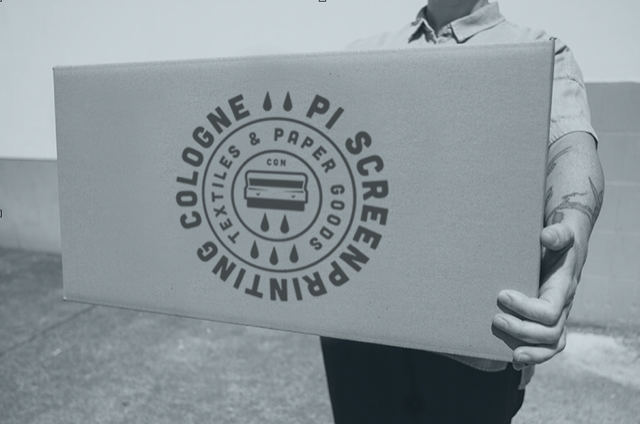 Customer service:
We have a fast response time for enquiries and answer individually to every request and every question in our customer service. We are happy to advise you on various textiles or the realisation of a design.
Re-Labeling:
We offer our customers the opportunity to design third-party textiles in such a way that they match their own brand. This includes, for example, removing labels from the textiles as far as possible, neck printing with your own design and size chart and sewing customer labels onto textiles.
Sewing service for beanies:
We print designs with one or two printing colours on mini patches and sew them on beanies. There is a wide range of different blanks to choose from. 
Machinery:
In our shop we work with an automatic screen printing press from KTK. It is maintained on a regular basis so that we can always have the best results in printing. 
Colours / inks:
We use eco friendly water-based inks by Magna Colours and phytalate-free plastisol inks from Wilflex. Printing with discharge inks or specialty colours like "Glow in the dark", metallic or reflecting ink is also possible. 
FILIALE KÖLN
Martin-Köllen-Str. 14
(Anfahrt über Zechenstraße,
Gewerbehof "Eigen und Steingass")
51103 Köln – Kalk
FILIALE HANNOVER
Badenstedter Str. 46d
30453 Hannover – Linden